Dosa is a thin and flat traditional crepe-like dish popularly consumed in India. It is made from a smooth fermented batter with lentils and rice as the main ingredient. The flat crispy dosa is usually served with chutney, a smooth paste consisting of groundnut, coconut, and lentil.
How to Prepare a Perfect Dosa Batter?
Getting the perfect consistency of a dosa batter can be a struggle for many, especially those trying the recipe for the first time. Traditionally, dosa is ground using a wet mixer. However, this process can be strenuous and time-consuming. Therefore, modern chefs and home cooks, especially those outside India, have resorted to grinding with a blender. Using a blender gives the same consistency and texture and saves you time and effort when cleaning afterward.
Best Dosa Blender Reviews
When looking for a blender capable of grinding the dosa batter to smoothness, three critical factors are considered; the type of blender (countertop, immersion, or special), power capacity, settings, and most importantly, the price.
Vitamix 750 Professional Series Blender with Low Profile Container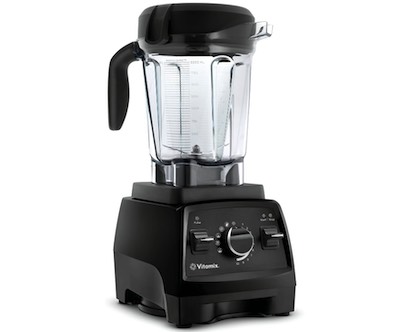 As the name implies, the Vitamix 750 is a professional blender suitable for hardcore use. It is undoubtedly one of the best blenders for dosa batter as it effortlessly grinds rice grain into a paste. It features a ten-speed dial with five preprogrammed settings and a flip switch that controls power on/off.
The combination of its high-performance motor and stainless steel blade makes it capable of transforming even the toughest ingredients into a fine paste. Despite its heavy-duty capabilities, it was uniquely designed with a cool-running motor that prevents it from overheating. Finally, its 64-ounce jug, howbeit short, provides enough room to contain a sizable volume of batter.
Pros
It has a long 6 feet cord.
The high-grade plastic jug features a removable plug to eliminate trapped air.
The blender is self-cleaning.
Cons
It tends towards the expensive side.
Other useful accessories are sold separately.
It is heavy to handle.
Dash Chef Series Deluxe 64 Oz Blender for Dosa Batter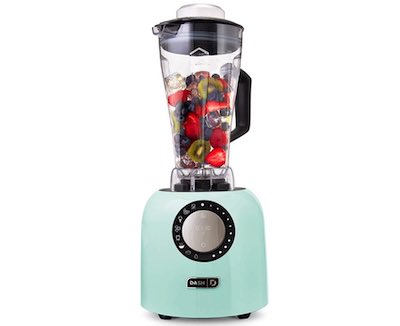 Simple yet powerful is the best way to describe this blender. The Dash deluxe blender, an upgrade of the Dash Chef Series, is an incredible blender perfect for making a smooth and consistent dosa batter. The blender has eight preset settings with manual functions that deliver the best result. With its 2.25 horsepower motor and Japanese stainless steel blade, it can mill grains into flour.
This 64 Oz blender that makes hot soups also includes a self-cleaning feature. Additionally, it features exciting tech that allows you to charge your mobile device through its built-in USB port.
Pros
It is powerful yet affordable.
It has a built-in USB port and iPad stand.
It has a hot and cold temperature setting for your liquid.
Cons
Vitamix E310 Explorian Professional Grade Blender for Dosa Batter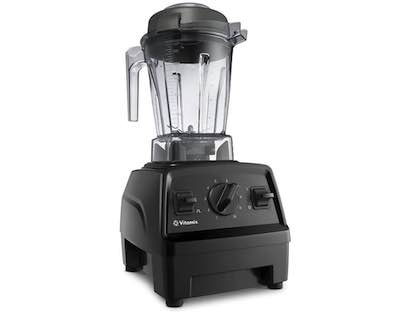 The Vitamix E310 is a heavy-duty blender with hardened steel blades that effortlessly turn your raw dosa ingredients into a smooth, creamy batter. It has ten different speed settings to choose from and a pulse feature that allows you to regulate the blending frequency.
This reasonably priced blender has a 48-ounce jar that removes the stress of blending in two or more batches. Additionally, this compact blender has a radial cooling feature that ensures the powerful motor does not overheat.
Pros
It has a long 4.5 feet cord.
It is a self-cleaning function.
It is large and sturdy.
Cons
It is noisier compared to other blenders.
It is heavy to move around.
Blendtec Classic 575 Blender, 90 oz WildSide+ Jar, and Spoonula Spatula – Kitchen Blender Bundle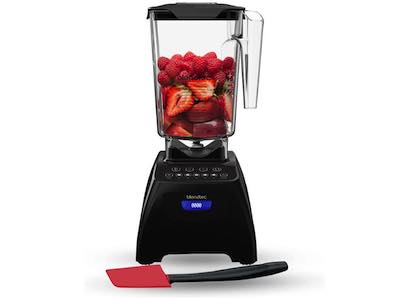 The Blendtec Classic 575 is hands down one of the best dosa blenders you will find on the market. Although it is not the cheapest brand you'd see, it excels in all the areas necessary to produce a perfect dosa batter. Additionally, it is suitable for both home and professional use.
The blender has four programmed cycles, five-speed options, a pulse feature, and a timer displayed for precision. This masterpiece also has a powerful 1560 W motor that could chop ice into flakes. In addition, you can be assured that it will grind your batter to perfection. Finally, a large 90 Oz jar allows it to grind many ingredients and ultimately serve more people.
Pros
It has a self-cleaning option that saves stress.
It can blend hot soups
The blender comes with a Spoonula spatula.
Con
It may not be suitable for preparing smaller batches.
It may be too loud for some.
Ninja BL610 Professional 72 Oz Countertop Blender with 1000-Watt Base and Total Crushing Technology for Smoothies and Dosa Batter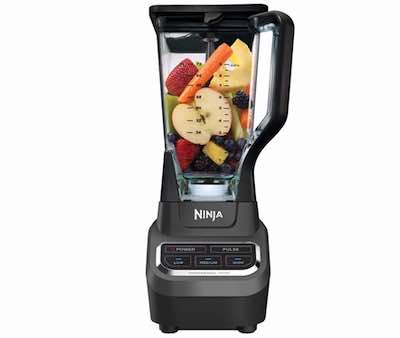 Among the reasonably priced best dosa blender, the Ninja BL660 stands out. Although it cannot function like other professional-grade blenders reviewed here, it does a good job grinding your dosa batter. It is a simple blender with only three-speed functionalities along with power and pulse controls.
It has a jug that can take 72 ounces or 9 cups of liquid. So as far as we know, you'd get value for your money with this blender.
Pros
It comes with two blending cups.
It is not on the high end.
It is dishwasher safe.
Cons
The motor tends to overheat after prolonged use.
It is not as durable as some other blenders.
It offers a limited warranty.
Preethi Eco Plus Mixer Grinder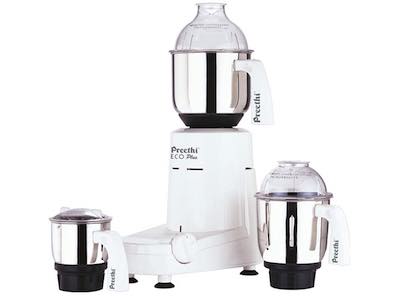 This blender is to the rescue of Indians living in the US who crave the familiar. The Preethi Mixer is one of the best blenders for preparing dosa batter and Indian cuisine. This model, designed for the US market, is a spin-off of the popular one used in India.
It comes features three different sizes of stainless steel jars, all of which possess different types of blades. This characteristic and design make it unique from all other standard blenders. In addition, because it has a really powerful motor, it is specially designed with an overload protector that prevents overheating.
Pros
It is perfect for dosa and all other Indian cuisines.
It is made with stainless steel, which causes staining impossible.
It comes with three different sizes of jug heads with a transparent lid.
Suitable for wet and dry grinding.
Cons
The mixer offers no warranty.
Manual changing of blades/jugs can be stressful.
Not suitable for large grinding.
Magic Bullet Nutribullet Rx N17-1001 with Multiple Cups and Lids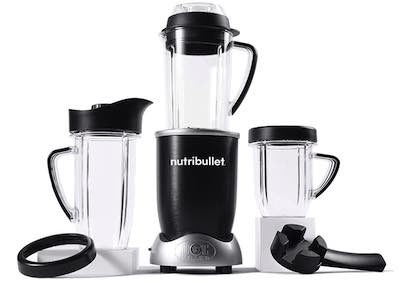 The Nutribullet Magic is a quick and easy-to-use blender that you can use to make family-sized portioned dosa batter. It comes with several jar sizes and an additional lid that allows for storage in the refrigerator.
The blades run fast and sharp with a horsepower of 2.3 and a 1700-watt motor. Additionally, it features an innovative hands-free technology that allows you to multitask while blending your dosa batter. It also has a setting that will heat your batter, soups, and sauces.
Pros
It comes with several jars and an additional lid to choose from.
It is versatile.
Cons
Few complaints of jar leakage.
The blender tends to trap dirt.
The size of liquid it accommodates is smaller compared to the others.
Vitamix 5200 Professional Grade Blender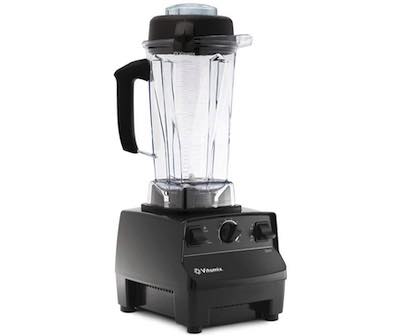 Without a doubt, the Vitamix 5200 is a strong contender among other best blenders for dosa batter in its range. Because of its versatility and top-notch functionality, it has continuously received positive feedback from satisfied users.
With its hardened stainless steel blades and 1,500 Watts power, it effortlessly chops through the grain, beans, frozen fruits, ice, etc. Additionally, it can take your food from cold to warm in just six minutes. Thanks to its radial cooling fan and thermal protection system, you never have to worry about overheating.
Pros
A large 64 Oz jar perfect for large batches.
It self-cleans.
It comes with a warranty of 7 years.
Cons
It is slightly expensive.
The plastic jar scratches.
Oster Versa Professional Power Blender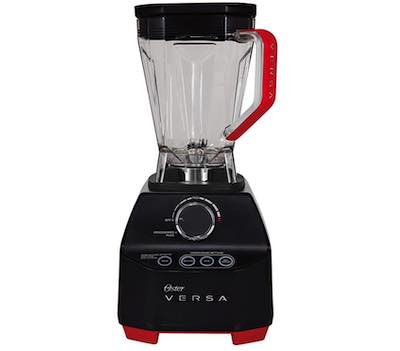 The Oster Versa is another brand you can trust to meet your dosa batter need. This beautiful, high-performance blender was built to meet all your blender needs and beyond. Although it has a seven-year replacement and repair guarantee, it will surely exceed this time frame.
The sturdy blender has been programmed with three setting options to choose from. Its 1400 Watt motor runs the stainless steel blade at 250 mph, pulverizing every tough ingredient it encounters. To ensure it does not overheat, it has been programmed to automatically shut off once a specific function or temperature is reached.
Pros
It is beautiful and compact.
It is robust and sturdy.
It has a 64 Oz BPA-free Tritan jar
Cons
Some users complained of a burnt smell from the motor.
Ninja Foodi SS201 Power Blender and Processor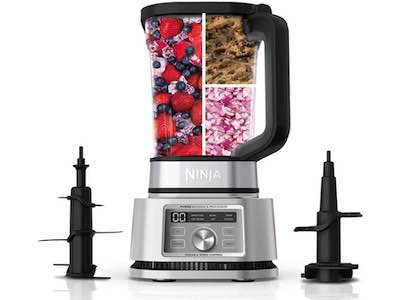 The Ninja Foodi SS201 is another powerful blender perfect for preparing the Indian dosa batter. Its powerful blade, run by a 1400 W power, can crush through any obstacle it finds on its way and churns dough. Furthermore, it is designed with a smart torque feature that pulls the liquid down uniformly without needing constant agitation.
Although this multipurpose blender has ten different speed dial options and six preset functions, it is easy to figure out and use.
Pros
Easy to clean- is dishwasher safe and even comes with a hand cleaning brush.
It has a large 72 Ox jar.
Suitable for other heavy-duty blending.
Con
It is not capable of hot blending.
It's a bit noisy.
Food and liquid get trapped in the handle.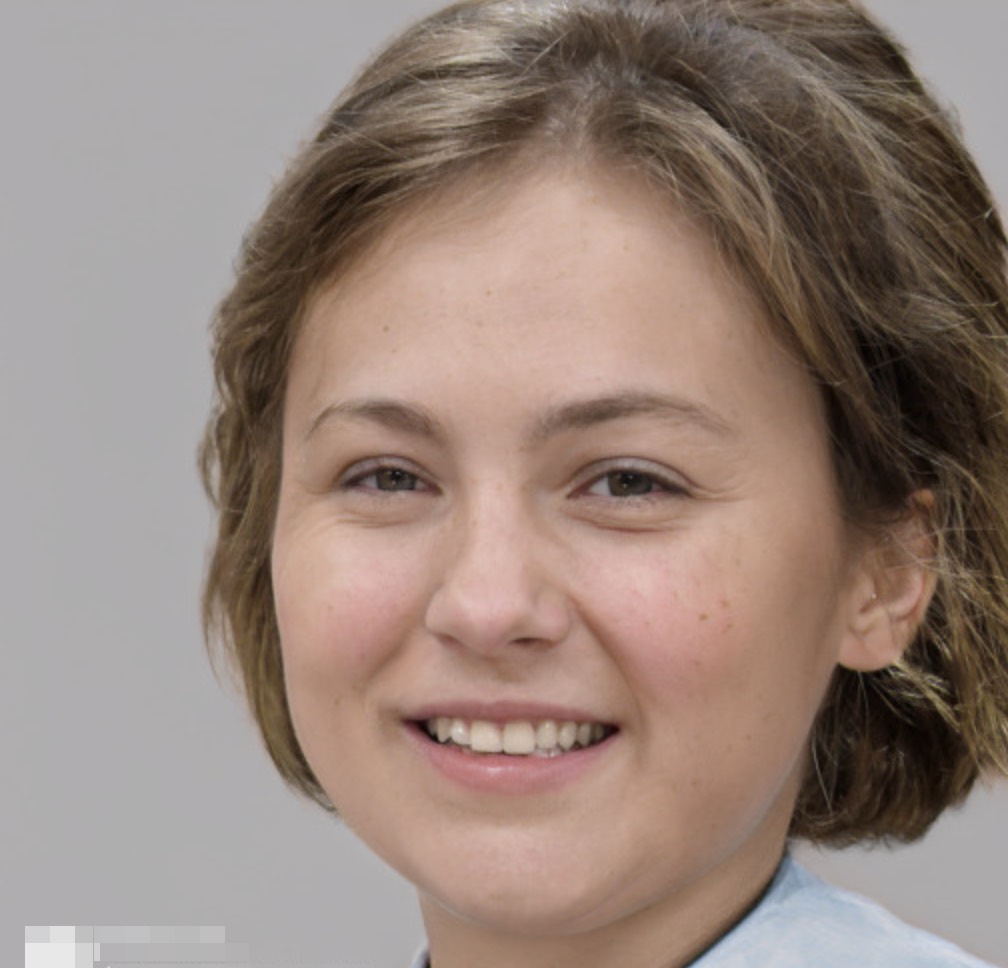 Hi, I'm Jen from New Mexico. I have been working from home as a graphic designer for a long time. While working at home, I realized that I enjoy spending time in the kitchen. The kitchen is my biggest hobby. I set up this site to relay the products and experiences I've tried. I review many kitchen equipment and share them with you!