Imagine one appliance that eliminates all food waste issues in your home. Imagine being able to eliminate the smell, environmental footprint, leaky bags, as well as the hassle and inconvenience of food waste disposal with just a click. Electric composters are groundbreaking kitchen appliance that uses heat and abrasion to break down food, creating soil-like products.
The electric composters at home are small enough to fit on your countertop and can be used for vegetable and plate scraps. It can be difficult to tell the difference between the Lomi and the Vitamix FoodCycler FC-50. Both composters are compact and can eliminate odors and reduce food waste. However, they offer different features that will meet your everyday needs. It may take more research to find the right product for your needs than you thought.
The Best Features of Lomi Smart Waste Kitchen Composter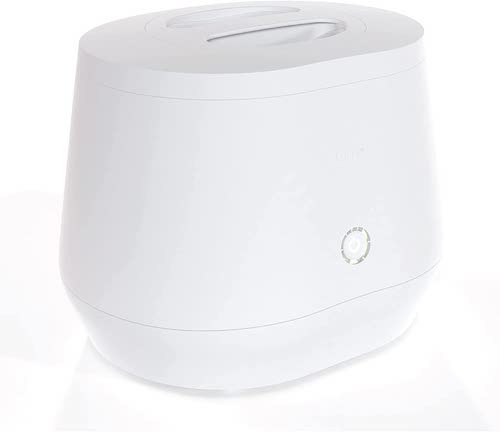 The Lomi Smart Waste Kitchen Composter is one of the most popular food scrap composters on the market. Its features include a reduction of household food waste by up to 80%, composting bioplastics in as little as five hours, and an easy-to-use control panel. We tested the product for six weeks and found that it was the perfect combination of convenience and efficiency. We recommend it for any kitchen.
Reducing household food waste by up to 80%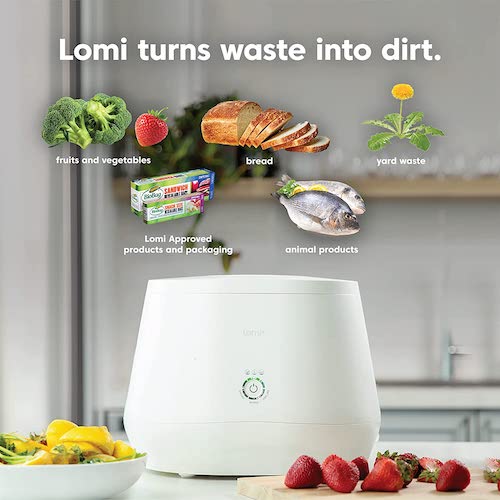 The Lomi is an eco-friendly composter that breaks down your food scraps into the soil in just 24 hours. It has a heat-resistant stainless steel internal bin and two refillable carbon filters. Activated carbon traps moisture and removes gases from the air, reducing odors. It is designed to reduce the amount of household food waste and increases soil organic content.
The Lomi uses electricity to operate, whereas a traditional compost pile relies on the sun on to heat the material. This means that it has a greater carbon footprint than a traditional compost pile. While this might seem like a big difference, it is important to consider that food waste sent to landfills creates methane, which is a greenhouse gas.
Composting bioplastics in as little as five hours
The Lomi Smart Waste Kitchen Composter has three modes, Eco-Express, Lomi Approved, and Grow. The Eco-Express mode helps reduce energy costs and gets results quickly. The Grow mode preserves microbes and produces soil rich in carbon and nutrients. The Lomi is a good option for households with green bins or small gardens who are concerned about the carbon footprint of garbage disposal.
The Lomi can handle most types of food waste and some bioplastics. It is designed to accept a wider range of materials than other compost bins. It can handle meat scraps, soft bones, dairy products, and even green materials from house plants. The manufacturer also lists bioplastics that can be composted with the Lomi. To help the environment, Lomi has a recycling bin that is available.
Easy to use
The Lomi Smart Waste Kitchen Composter offers a simple way to recycle food scraps. The compact machine is easy to use and comes with a 2L bucket that can hold a meal's worth of food scraps. It also comes with instructions that make the process very easy to complete. A Lomi kitchen composter is an excellent investment for anyone trying to improve their environmental footprint.
Lomi is very easy to use and can be plugged in and locked in place. Its dual-chamber system and carbon filtering system helps compost food scraps within 24 hours. The internal bin is made of stainless steel, so you can rest assured that your waste is protected from heat. The Lomi also comes with two refillable carbon filters. The carbon filters contain activated carbon to trap moisture and eliminate odors. Lomi has two carbon filters that also help keep odors at bay.
Price
The Lomi Smart Waste Kitchen Composter has a list of features that set it apart from the competition. Not only does it take the hard part out of composting, but it also turns food scraps into pulverized bits that are compostable. As a result, the compost is dry, odorless, and packed full of nutrients. The system works best when you are composting a small number of food scraps, but it can take larger amounts too.
While the Lomi Home Composter has been selling like hotcakes since its January release, it is currently sold out. The company is currently fulfilling orders for June shipments and is over 90% sold out. In order to purchase a Lomi Home Composter, you can make a $49 deposit and pay the rest in full upon shipment. The Lomi Composter comes with a three-year warranty and is backed by a company. You can buy the Lomi Composter from the Lomi website, or on Amazon.
The Best Features of the Vitamix 068051 FoodCycler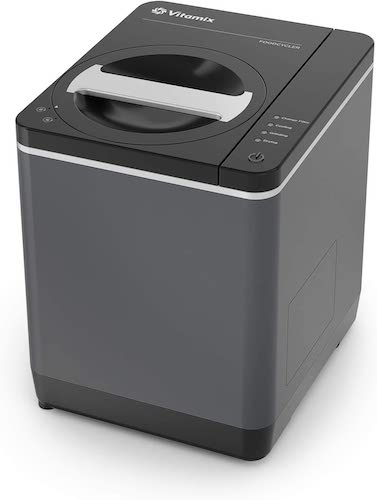 Aside from its compact size, the FoodCycler is also equipped with a locking mechanism. This makes it easier to carry it around. It also comes with a removable bin with a metal handle. While the FoodCycler comes with a fill line, the manufacturer warns against overfilling the bin or pressing down food scraps to prevent overheating.
It is a smart technology
The Vitamix FoodCycler is a smart, convenient way to compost food scraps. It turns leftovers into compost in just four to eight hours. That's faster than regular composting, which can take months. Its compact design also allows you to easily store the compost for reuse later. The FoodCycler's lockable lid makes it easy to transport from one kitchen to another. It also features a removable bin with a metal handle and a fill line. But, be careful not to overfill the bin, or press food scraps into the device.
It is a small appliance
The Vitamix FoodCycler FC-50 is an electronic home composting machine. It measures 12.6 x 11 x 14.2 inches and plugs into a wall socket. Its compact design fits easily on your kitchen counter and is also available in gray, so it will blend in with most decors. You can use the FoodCycler to compost food scraps for a variety of purposes, from cooking to cleaning.
It is worth every penny
The FoodCycler is a very important addition to any kitchen. This appliance will help you to prepare food that is fresh, delicious, and healthy. With this machine, you can also prepare smoothies and other foods that are hard to prepare in the traditional way. Its patented design makes it ideal for home use, and it comes with a warranty, which means that it will last for years.
It reduces household waste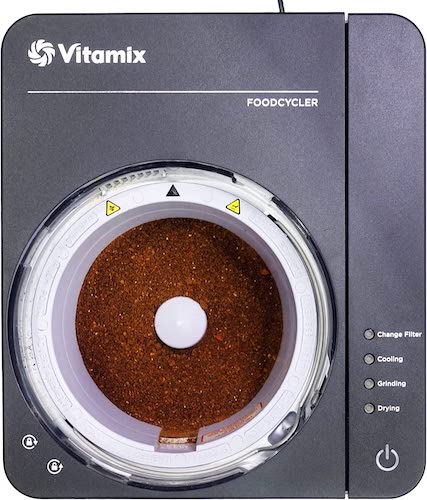 A Vitamix FoodCycler is an electronic composting appliance that reduces household waste and is a great way to help the environment. The appliance's compact design plugs into a wall outlet and grinds food scraps into compost for your garden. It also produces a mixture of bread crumbs and dried spices. It has a removable bucket to hold your food scraps and a processing time of four to eight hours, depending on the type of waste.
It is easy to use
The FoodCycler is a composter that allows you to reuse your kitchen waste. It is fast and easy to use, and it keeps your compost free of pests. It is a great option for apartment dwellers who don't have the space for a traditional compost bin. If you have a small kitchen or just don't want to deal with a compost bin, this is a great option.
Lomi Smart Waste Kitchen Composter Review
This Lomi Smart Waste Kitchen Composter is a new environmentally-friendly way to decompose food scraps. This product uses electricity to break down food waste and costs $499. It has a 30-day trial period and is dishwasher-safe. Futurism is compensated by the manufacturers of these products for their inclusion in our reviews. This post may contain affiliate links, which means we may receive a percentage of the sale if you decide to make a purchase after clicking them.
It uses electricity to break down food scraps
The Lomi Smart Waste Kitchen Composter can reduce your food waste footprint by 50 percent. It breaks down common food scraps and bioplastics (plastics made from organic materials such as banana peels or coconut coir). It also features two activated charcoal filters to keep the rotten smell at bay. Unlike traditional composters, the Lomi is a hands-free device that requires no manual labor.
The Lomi works by using electricity to break down food scraps and bioplastics. The machine turns food scraps into dirt within four hours. It features three waste reduction modes – Lomi Approved, Eco-Express, and Grow. The Eco-Express mode reduces electricity costs, while the Grow mode preserves microorganisms and creates carbon-rich soil.
It costs $499
The Lomi Smart Waste Kitchen Composter is an excellent machine for reducing your household waste. It uses a composting process to break down food scraps into usable, organic matter. It boasts a 2L bucket, large enough to hold a meal's worth of scraps. This unit is also dishwasher safe. The price is $499 plus recurring expenses, making it an affordable option for composting.
The Lomi Smart Waste Kitchen Composter is made of recyclable plastics and has replaceable carbon filters. It costs $499.
The Lomi Smart Waste Kitchen Composter is an excellent way to reduce household waste while helping the environment. Although it doesn't completely replace garbage, it can reduce its volume and reduce landfill waste. The composter also makes use of compostable plastics to reduce its footprint.
It has a 30-day trial
The Lomi Smart Waste Kitchen Composter is a composting appliance that breaks organic waste into small fragments. This mimics the action of earthworms, which speeds up the composting process. It also improves soil quality and organic content by increasing the surface area for microbes. This improves the quality of the soil and boosts plant growth. It is also energy-efficient, consuming less than 1/5 the energy of an EnergyStar-certified refrigerator.
The Lomi Smart Waste Kitchen Composter is currently available for order in the US and Canada. It is not available for international orders yet, but the company does offer a 30-day free trial to all prospective customers. While there is no guarantee that the Lomi kitchen composter will work perfectly in your kitchen, you can still try it out. You'll get a full refund if you aren't happy with it.
It is environmentally friendly
The Lomi Smart Waste Kitchen Composter breaks down your kitchen scraps into smaller fragments. Its smart sensor-triggered aeration and heating system speed up the natural composting process. The composting results in a soil that can be used in your garden, and it's also suitable for reducing methane emissions from landfills. It's also environmentally friendly, with no smell or mess.
The Lomi uses heat, abrasion, and oxygen to break down waste and create instant compost. It has three different settings, including express mode, which reduces volume by 80 percent within four hours. The bioplastic mode takes ten hours, while the eco mode takes over 20 hours to complete the process. The Lomi is energy-efficient and has the potential to save over 60kg of carbon dioxide per year, equivalent to the planting of 2,690 trees.
Vitamix 068051 FoodCycler Review
In this Vitamix 068051 FoodCycler review, we'll discuss the advantages of this waste disposal solution, including the relatively low price, ease of storage, and compact footprint. We'll also discuss the effectiveness of its composting capabilities. And, of course, we'll talk about the overall cost of ownership, too. Ultimately, we'll be looking at the pros and cons of this machine in terms of its value for money.
Low price
The Vitamix 068051 FoodCycler is an affordable composter that is easy to use. It's made of stainless steel and features a 7-8 hour cycle for easy composting. It's made for people who don't want to deal with pests and odors that can come from outdoor compost bins. It's also perfect for apartment dwellers.
The FoodCycler is a composting appliance that turns food scraps into organic fertilizer. It's about the size of a toaster oven and plugs into a wall. You can use the removable bucket to deposit the food scraps. You can also use a separate bin to collect the composting waste in order to keep the machine clean. Both of these options are available on Vitamix's online store and on Amazon.
Easy to store
The Vitamix 068051 FoodCycler is a great option for composting. This machine is made to take up only 1 cubic foot of counter space. When not in use, it can be placed on a counter. Its locking mechanism prevents it from starting anaerobic decomposition. It also comes with a detachable bin with a metal handle and fills the line. However, it is important to keep in mind that over-filling the bin is possible, so make sure to keep food scraps compressed.
Aside from being compact and convenient to store, the FoodCycler also reduces food waste, which is a huge problem in the world. The unit grinds food scraps into small particles, which are then easily absorbed by plants and animals. The FoodCycler also works to reduce landfill waste. A third of the food produced globally goes to waste, and storing it in a compost bin will help save the environment.
Small footprint
If you're looking for a composting system with a small footprint, consider the Vitamix FoodCycler FC-50. It's equipped with carbon filters and a removable waste bucket. It's a great option for small spaces and composts food scraps in a matter of 7-8 hours. It's also easy to clean and doesn't take up much room in your kitchen.
The Vitamix FoodCycler does not have specialized modes, like Lomi and LomiPods. Both products have a small footprint, but the FoodCycler's is slightly larger. Both products can handle composting, but the Lomi produces a higher quality of end product. Unlike the FoodCycler, Lomi offers a 14-day risk-free trial.
Composting effectiveness
The FoodCycler is a small kitchen appliance that combines the process of composting with the benefits of adding nutrients to the soil. Our review of this device will examine the ease of use, composting effectiveness, ease of cleaning, and maintenance. To begin, you must remove the back panel and plastic sticker to access the unit's settings. You can then insert the lid into the machine and follow the instructions on the screen.
The Vitamix FoodCycler FC-50 is an electronic home composting system. It is lightweight and easy to use. It also has a lid and is dishwasher-safe. The FC-50 has a compact design and can be placed in the pantry, garage, or laundry room. It can compost a variety of organic materials, including food scraps and food waste.
Let's get to the bottom of it: Which composter is best?
Lomi wins the battle between FoodCycler and Lomi. Lomi can complete the composting cycle in half the time as the Vitamix FoodCycler. It also produces superior products, has better reviews, and offers three modes of operation. It does this while reducing bioplastic.
These compact electric composters are small and easy to store on countertops. They also come at a reasonable price making them great choices for kitchen owners. Lomi produces better quality dirt for lawns and houseplants.
You can order your Lomi today if you feel confident in your decision. We're happy to help you, no matter if this is your next step in your composting journey. The electric composter is a simple and effective way to dispose of your food waste.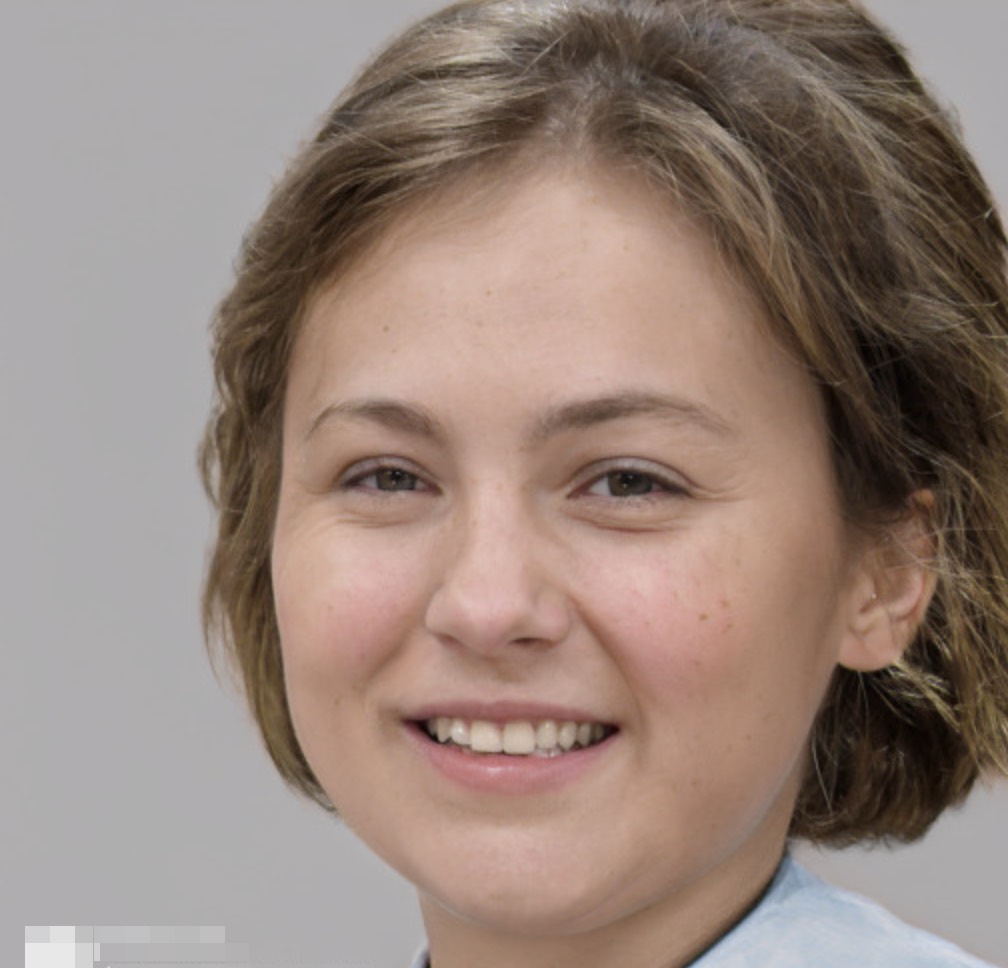 Hi, I'm Jen from New Mexico. I have been working from home as a graphic designer for a long time. While working at home, I realized that I enjoy spending time in the kitchen. The kitchen is my biggest hobby. I set up this site to relay the products and experiences I've tried. I review many kitchen equipment and share them with you!