Looking for a nut milk maker? You need a practical machine to make almond milk at home. We have prepared a comprehensive article to make it easy for you to choose among nut milk makers with various features.
Let's look at the benefits of nut milk before product reviews.
Nut Milk Health Benefits
Plant-based nut milk is the perfect alternative to dairy milk for vegetarians. In addition, because nut milks are plant-based, they have some well-known health benefits for consumers. So you get the good taste and the health benefits together.
Lesser calories: For a start, nut milk contains a significantly lesser amount of calories when compared to dairy milk. Because of the low carb content and glycemic index, it barely raises the blood sugar when consumed. Therefore, Nut milk is the perfect option for those who love to eat healthily or are on a weight loss journey.
Fiber: Nut milk contains fiber, an essential dietary requirement that you will never find present in dairy products. Fiber helps to aid digestion in man.
No sugar: Diary milk typically contains a considerable amount of sugar per serving. Unlike dairy milk, nut milk has no sugar, an empty source of calories.
Lactose intolerance: Many people do not have the enzyme lactase required to break down lactose (milk sugar) from dairy milk. When lactose intolerant people consume milk, they react negatively to it. Lactose intolerant people can drink plant-based milk without feeling they are missing out on anything.
No Cholesterol: Most nut milks do not contain saturated fats. Instead, they are high in omega fatty acids and low in sodium, which helps protect the heart's health and prevent high blood pressure.
High in antioxidants: For example, almond milk is high in Vitamin E and antioxidants, essential in preventing damage from free radicals on the skin.
Other Minerals: Nut milk also contain carbohydrates, fats, and proteins and is an excellent source of calcium, magnesium, iron, and copper.
Best Nut Milk Reviews
Based on quality, durability, and the time used to produce the milk, some of the best nut milk makers are below.
Tribest Soyabella SB-130 Automatic Soy Milk and Nut Milk Maker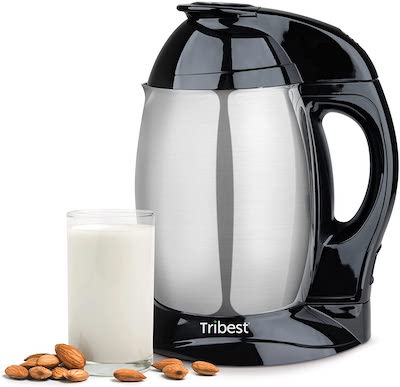 This multifunctional nut milk maker lets you make nut and seed milk in one minute and soy milk in 15 minutes. It comes with different program settings that allow you can control the temperature and grinding time when you press a button. Unlike other milk makers, the Soyabella has its blade hidden in the upper compartment by its screwed-on stainless screen. As a result, the machine is portable and very easy to operate.
It has a milling accessory that you can use to grind coffee beans.
It can take up to 1.3 liters of liquid.
It's simple and easy to use.
Nutramilk Nut Processor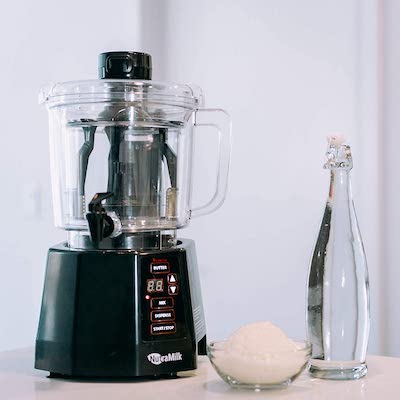 The Nutramilk nut processor is one of the best nut milk makers because it makes nut milk and butter even without prior soaking. The milk maker, which bears semblance to a food processor, can prepare a large batch of nuts in just five minutes. It has a large processor that can process up to five cups of nuts or three cups of vegan butter in just a few minutes. Additionally, it comes with a wiper blade that scrapes the ingredients on the side of the processor eliminating the need for you to stop and scrape.
The Nutramilk nut processor can contain up to 2 liters of liquid.
It is sturdy and dishwasher safe.
It comes with an additional big bowl and cleaning brush.
ChefWave Vegan Milk Maker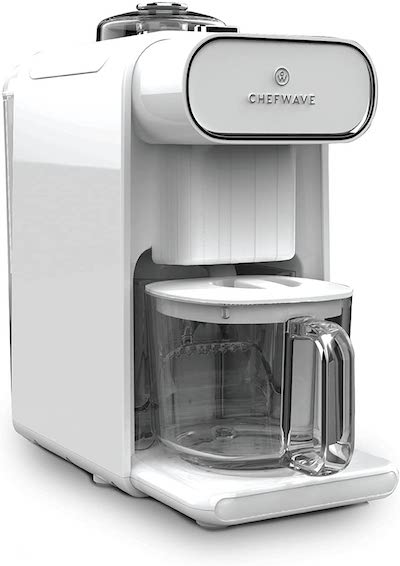 The ChefWave vegan milk maker is a six-in-one preprogrammed milk maker. You can select a preset function to milk almond, soy, cashew, oat, macadamia, or coconut by pressing a button. In less than 20 minutes, the nut milk is extracted and ready to consume. You don't have to prep your nuts by soaking them before milking them. Instead, the machine handles it all. Additionally, it has a self-cleaning function that cleans up once you complete the milking process.
It comes with a lidded glass pitcher, a basin, and a recipe book.
It is fast and very convenient to use.
It has a timer that allows you to delay the start.
Lekue Nut Milk Maker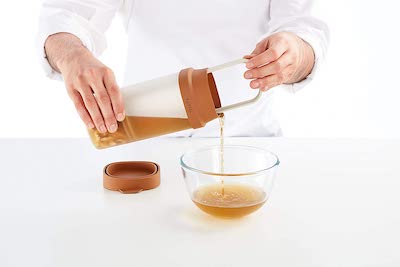 The Lekue nut milk maker is a budget-friendly milk maker that is an upgrade of the traditional method. It comes with two 1 liter containers that can be stacked and removed while making the nut milk. The whole milk-making process happens in one container. The inner container is graduated and is convenient for soaking and filtering nut milk, while you can use the outer container for storage.
It is budget-friendly.
It is easy to use and wash.
The outer container has a silicone cover perfect for refrigerating the milk.
Chef'n Nut Milk Maker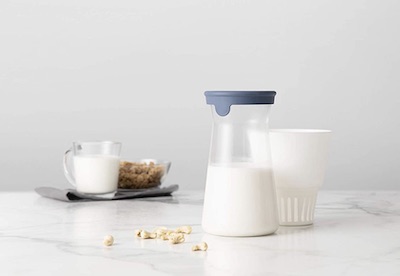 This nut milk maker is one of the best affordable and easy-to-use milk makers. Lacking some of the great techs some other milk maker has, this designed kitchen gadget still measures up. It is perfect for people who already own a blender and ideal for preparing small batches of milk. To completely strain out the milk, it could take up to 30 minutes. The milk maker comes with a glass carafe, a recipe book, a reusable mesh filter, and a silicone spill-proof lid for storage.
It comes with a lot of additional features.
It is simple to use and strains perfectly.
It is affordable and aesthetically pleasing.
Nutr Machine Automatic Nut Milk Maker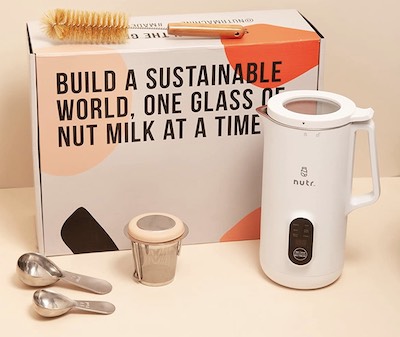 Nutr is a compact and portable milk maker that allows you to make a single batch of nut milk in minutes. It has three functional heat buttons which control the temperature you desire your milk to take (hot, warm, or no heat). The Hot button option takes the longest to prepare since it boils the whole milk to ensure it is safe for consumption. In addition, Nutr boasts of using sustainable materials for manufacturing its product.
It also has a self-clean button that saves you the stress of cleaning when you are done making your milk.
It comes with two stainless measuring scoops, a filter, a cleaning brush, and a recipe book.
It is portable and has beautiful packaging.
Check also Nutr Machine vs Almond Cow article to compare features.
MioMat 8 in 1 Plant-Based Milk Maker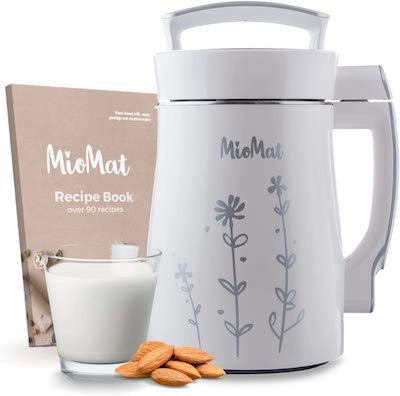 The Miomat 8-in-1 milk maker is suitable for making a variety of nut milk, including soups, porridge, and smoothies. It has eight special preset programs tailored to specific temperatures and grinding times, including a self-cleaning program. In addition, the milk maker has a line mark that indicates the maximum filling level. Afterward, run the blade and allow it to strain when the blending is complete. The package comes with the milk maker, a measuring cup, the power cord, and an instruction/recipe book.
It can produce up to 1.2 liters of milk in one batch.
It is versatile and can serve different purposes.
It has a self-cleaning feature that saves you stress.
Vegan Revolution Milk Machine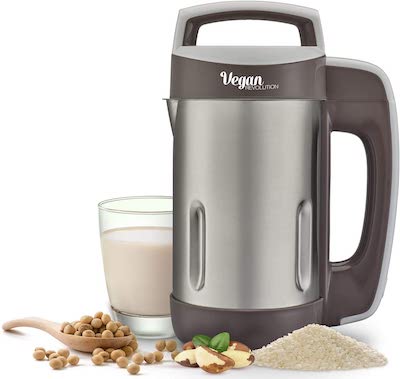 The Vegan milk machine is another milk maker that lets you extract your favorite nut milk without going through the messiness of a cheesecloth or strain bag. By just pressing the start button, the milk maker automatically processes and calculates the time required for your nut milk extraction to be complete.
It has an innovative, brilliant food processing technology that ensures no nutrient from the nut is lost.
You can use it for nuts, seeds, and also grains milk-making.
Additionally, the milk maker comes with a filter, a measuring cup, and a recipe book.
Nut Milk and Greek Yoghurt Maker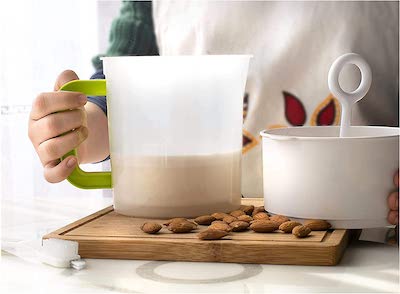 The nut milk and Greek yogurt maker is a filter that you could use alongside a blender to make nut milk. This product eliminated the need to get your hands messy while squeezing out milk from a strainer bag. The metallic strainer sits perfectly in the plastic container to strain the nut milk. When using a filter, there is always the concern of the pulp escaping from the side of the filter. You do not have to worry about this problem because the product was borne out of the manufacturer's bad experience.
The filter comes with a plastic jug, a brush for cleaning, and a pressing tool for applying pressure.
It is easy to clean and use.
It is suitable for straining any nut milk.
Chufamix Vegan Milker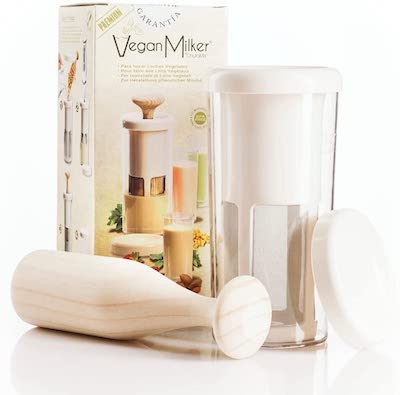 The Chufamix milk maker is a kitchen device that grinds, filters, and emulsifies nut milk for a creamier consistency. When set up, the Chufamix can be used in conjunction with a hand blender or as a filter after processing with a blender. It comes with a mortar used to apply pressure and squeeze out remnant juices from the pulp.
It is swift and easy to use.
It has four components; the jar, filter, lid, and mortar.
It is beautiful and budget-friendly when compared to other brands.
How Much Milk Does the Nut Make?
There is no limit on the number of milk nuts like almond and cashew that can produce. Generally, the less the water, the thicker the milk you get. For a start, use four cups of water from a measuring cup to a cup of nut. You should note that the nuts must have doubled in size after soaking. You can adjust the water level to meet your preference as you proceed.
Is It Cost-Effective To Make Your Almond Milk?
Apart from the apparent nutritional benefit of making your batch of plant-based milk, it also costs little or nothing. All that is required is to buy your nuts milk maker. However, a price and shelf life comparison between homemade almond milk and store-bought milk will reveal that it's easier to buy.
If it's easier to buy than make, why do people go through the stress of making their milk from scratch? The simple answer is that you get more control of what you are putting into your body. When you buy nut milk at the store, you are at the mercy of what the manufacturers have added to the nut milk. Most brands of packaged almond milk add additives like thickeners, emulsifiers, fillers, binders, and preservatives to bulk up the product and prolong its shelf life.
On the other hand, making your milk from scratch affords you the control and creativity you need. In addition, you are sure 100% sure that your plant-based milk is healthy. There is also no limit to the amount of milk you can make and consume when you make yours.
How to Make Nut Milk?
Milk is generally extracted from nuts when finely milled and mixed with water. To make nut milk like almond milk;
Soak the raw nut in water for at least 12 hours (the longer you soak, the milkier it gets). The process of soaking helps to remove the enzyme inhibitors and oxalates that could cause digestive issues. Soaking also activates the enzymes present in the nut, thus making it healthier.
Pour at least four cups of water into the nut maker or a blender.
Add one cup of almond nut or any other nut of choice.
Fit the milk maker/ blender into the required compartment, then power the blade.
Blend for approximately one minute with a standard blender. A milk maker already automates the timing of this process.
Pour out the milk mixture into a jar.
Most milk makers have a screen that automatically filters off the pulp. However, manually screen out the pulp using a muslin bag or cheesecloth for the blended ones.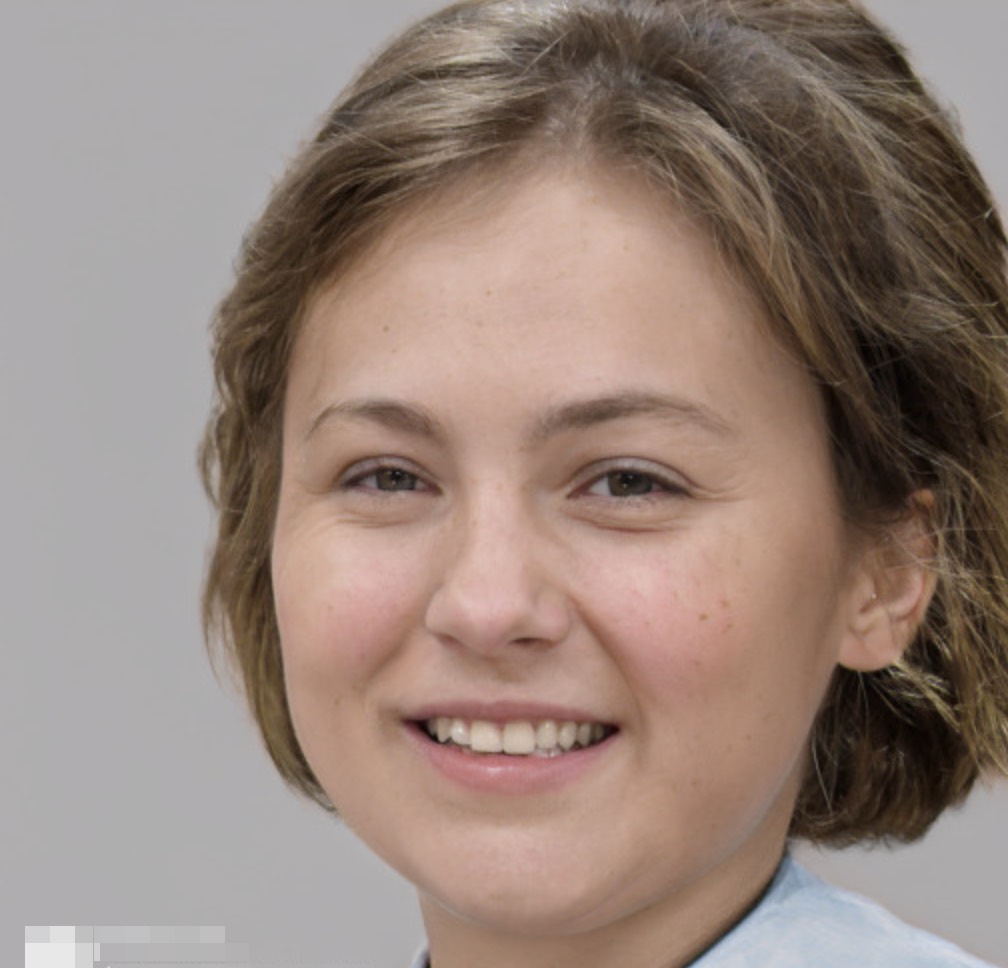 Hi, I'm Jen from New Mexico. I have been working from home as a graphic designer for a long time. While working at home, I realized that I enjoy spending time in the kitchen. The kitchen is my biggest hobby. I set up this site to relay the products and experiences I've tried. I review many kitchen equipment and share them with you!